An Endless Cacophony of Worthless Activity
by Robert Meagher on 08/02/20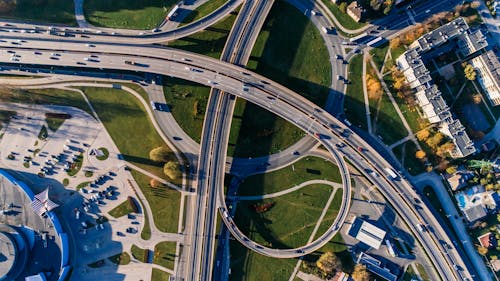 Photo Credit: pexels.com - Aleksejs Bergmanis
This past month has felt busy. There has been an endless list of things to do. My days felt more full than usual. Most days I would look back over the list of things I wanted to do, to realize they did not get completed. The uncompleted items would be added to the 'to do' list for the next day. And so, it went for much of the month.
During one of my welcomed day-long bike trips one weekend, I reflected on my busyness. I actually enjoy having a lot of things to do. And I enjoy even more the sense of accomplishment associated with getting a long list of items scratched off my 'to do' list. But sometimes that 'to do' list becomes a source of discord.
As I peddled my way along the beautiful roads and pathways on a brilliantly-beautiful summer's day, I was struck by the meaninglessness and worthlessness of my busyness and, in particular, my 'to do' list. Oh yes, there's a certain practicality to life. There are some things that must be done—brushing one's teeth, going to the grocery store…to name but two simple necessities. But when I look at my 'to do' list with a decerning eye, most of the things on the 'to do' list could go without 'doing' and the world would not come to an end.
Most of the items on the 'to do' list is a cacophony—a harsh discordant mixture of tasks—of worthless activity. I can create a very convincing argument for wanting, needing even, to complete the tasks. But when it comes down to it, not completing the task won't have a significant affect on my life. In truth, none of the items on the 'to do' need doing at all!
There is a beautiful lesson from a spiritual teaching that speaks of the healed mind not planning.[1] The teaching does not condone not planning. On the contrary, planning can have very practical and useful applications in our lives. For example, making a grocery list can be a helpful task when it comes time to go to the grocery store—when we arrive at the grocery store, we have a pretty good chance of getting what we need.
However, what the healed mind realizes is the reason we plan and make the 'to do' list. We plan and make the 'to do' list because we are afraid of what would happen if we didn't plan. The healed mind understands the underlying impetus for needing or wanting to plan.
Is having an endless cacophony of worthless activity bad? Is having a 'to do' list bad? Is planning bad? Certainly not! So long as one is open to what life actually gives us, in amongst our planning, then plan away. The healed mind understands that when we plan, God laughs!
Robert Meagher has been ordained as an Interfaith Minister and certified as a Sacred Attention Therapy (SAT) Therapist. Robert is the Founder and Spiritual Director for Spiritual Guidance and Co-Founder of the Center for Human Awakening.